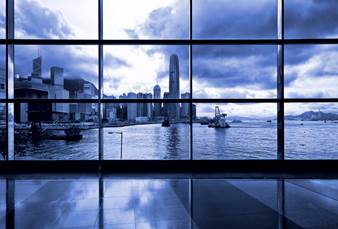 WHO WE ARE?
Our professional team that has years of experience and knowledge to provide the clients with a one-stop accounting, taxation & various business supporting service.
Company Formation
Our team provides company formation in Hong Kong, mainland China and offshore company registry for Chinese and foreign investors. Our company secretary service further assists the clients in their subsequent operations

Company formation in Hong Kong
Company formation in Overseas (BVI, Samoa, Cayman Island, etc)
Accounting, Taxation & Auditing
Our team provides appropriate accounting & taxation solutions via the exhaustive understanding of the business of client on the basis of the ordinances in Hong Kong
Accounting
Preparation of financial statements;
Monthly / Quarterly / Annually book-keeping service
Stock, fixed asset and cash count arrangement;
Taxation
The low tax rate in Hong Kong provides business environment to facilitate the development of corporate investment and business expansion. Our team is familiar with taxation handling which provides appropriate taxation advice services according to the business nature and requirements of client
Profits Tax Computation;
Tax planning for both individual & corporation
Taxation advice on the basis of requirements from client
Filing of all types of tax returns in Hong Kong
Reply of Inland Revenue Department enquiry;
Comply with tax filing documentation requirement of the Inland Revenue Department
No tax liabilities if no profits is made
Auditing arrange
According to the Companies Ordinance of Hong Kong, the auditors' report have to prepare. The financial year ended can be March / December of each year usually.
Liaise on audit and finalize the account timely
Advise to clients on accounting & auditing matters
1st audit account can be within 18 months of the first year of operation
IPO Arrange & Consultation service
Hong Kong is the one of the leading capitalization market, we have experience on arrange of various professional parties that can advise on the appropriateness of Listing
Advice of listing procedures
Pre-IPO financial and business review
Arrange of various due diligence
Introduce & arrange of professional parties (lawyers, Sponsors, consultant, etc) on IPO in Main broad
Business Centre Service
Cost efficient with Work effective for start-up. Our team creating a comfortable work environment for you
Serviced office
Registered address
Post receive & redirect service
Virtual Office - Telephone redirection
Bank account opening documentation
Various professional service support & arrange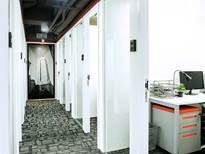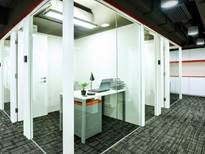 Working Visa
Our team are familiar with applying for working visa and solving related problems. Our team assists the applicants in the preparation of relevant supporting documents, reports on the operation of the companies, financial statements, tax returns and other related files and materials.
Employment Visa
Investment Visa (Establish of Business)
Trademark Registration
Our team provides trademark application and registration services in Hong Kong, China and global, and handle different issues for our client during the complex International, Hong Kong and China trademark application process.

Hong Kong Trademark Registration
China Trademark Registration
International Trademark Registration
Corporate Secretarial Service
Our team has launched company secretarial services to provide related supporting services in the process of company development, and save operating costs for market expansion
Change of share capital
Appointment / Resignation of Director
Deregistration
Contact us:
Email: cs@iconaccount.com
Tel: +852 81008884
office: 2/F, Cameron Comm Centre, 458-468 Hennessy Road, Causeway Bay HK

ICON Account Business Centre
wholly owned by Success First Taxation & Accounting Limited